Japanese special paints―Heat conductive paste and Heat absorption paint
SCP-2(Heat conductive paste)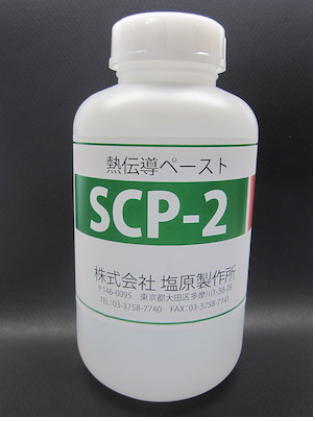 Cartridge heaters can be durable by reducing heat load for nichrome wires. SCP-2 helps to reduce the heat load greatly and lets cartridge heaters live longer while keeping their efficiency.

Feature
1. Internal temperature decreases greatly by applying SCP-2.
2. Output Impedance of two heaters are not changed and the temperature of the small-sized metal is almost the same. The efficiency of the heater is ensured.
3. Lifespan of heaters improves significantly. (Lifespan becomes double by lower the temperature by 10℃.)
How to use: SCP-2 is a water-based paint.
Apply the paste on the surface of a heater with a brush and place it on the main body before the paste gets dry. Wipe off any extra paste with a cloth.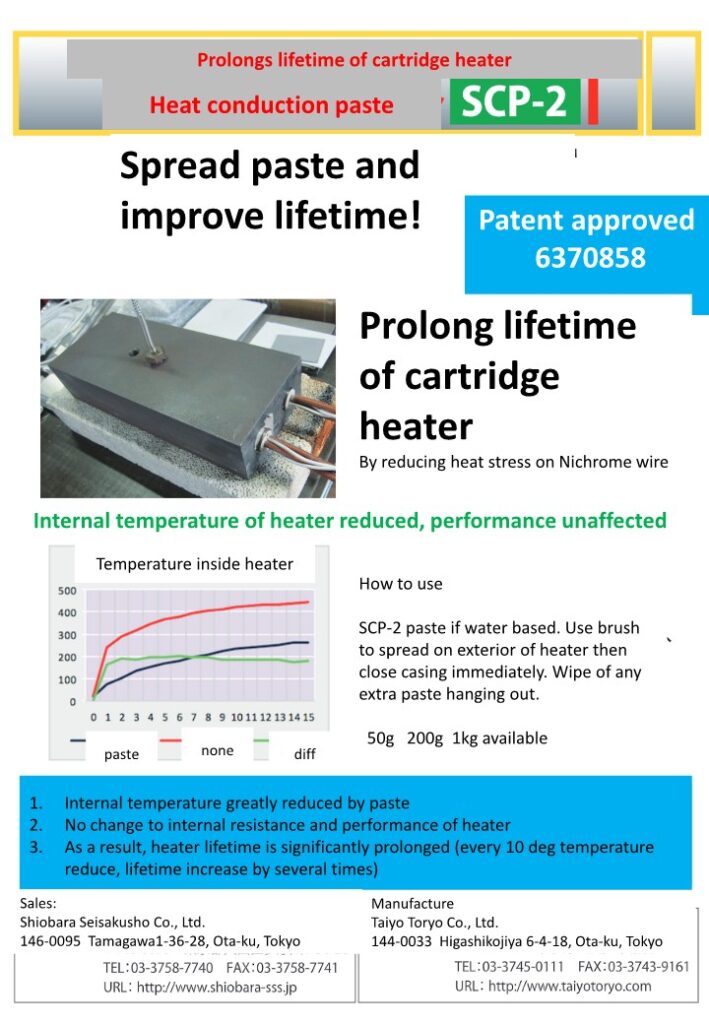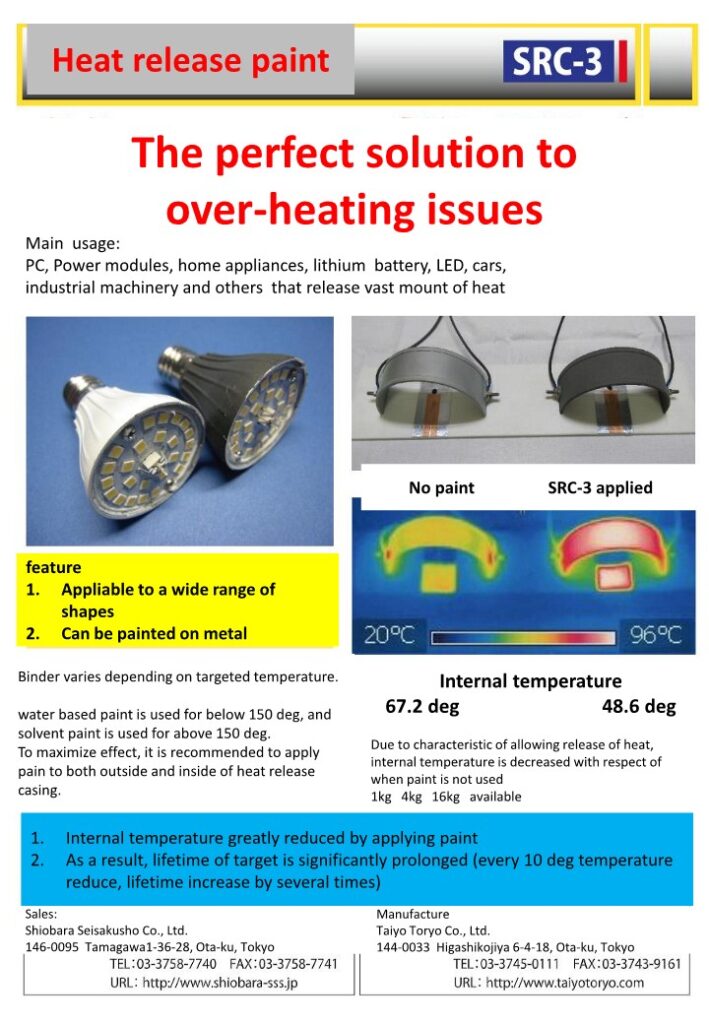 SRC-3(Heat emission paint)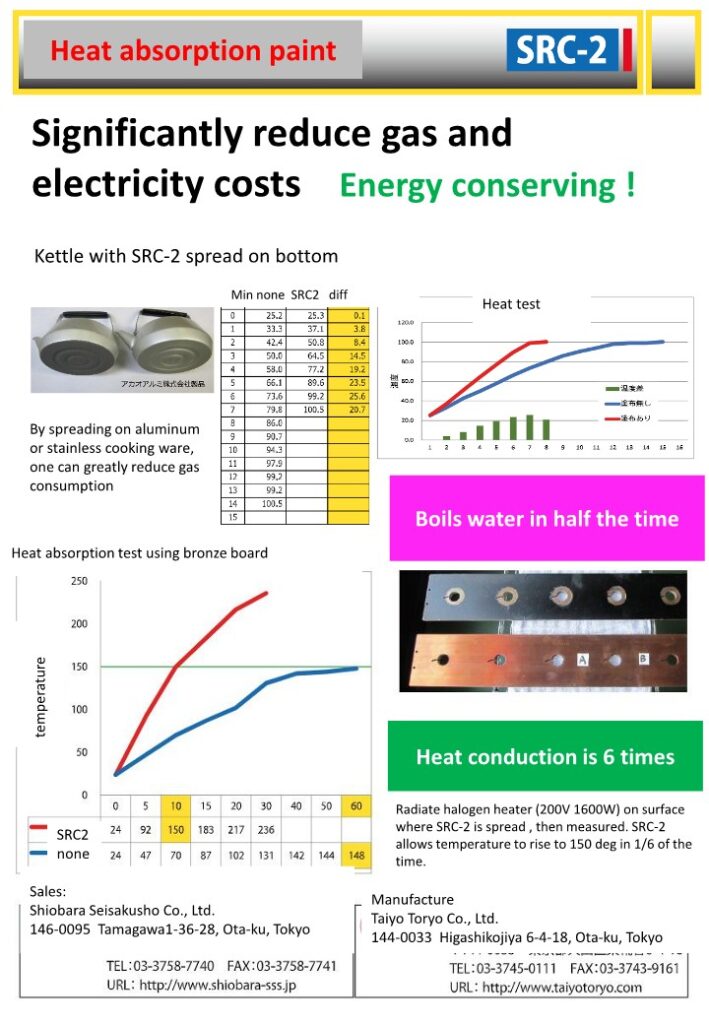 SRC-2(Heat absorption paint)
SRC-2 helps to improve thermal conductivity by applying to heaters.
SRC-2 can also be applied to existing cooking devices (aluminum, stainless, etc) and leads to a reduction of gas/electricity costs which achieves energy saving and CO2 reduction.
Also, the improvement of thermal conductivity can enhance work efficiency.
As a result of an experiment, applied SRC-2 on one side of a copper plate and irradiate a halogen heater (200V1600W) then checked the temperature, the temperature on the other side raised quickly and reached 150℃ 6 times faster.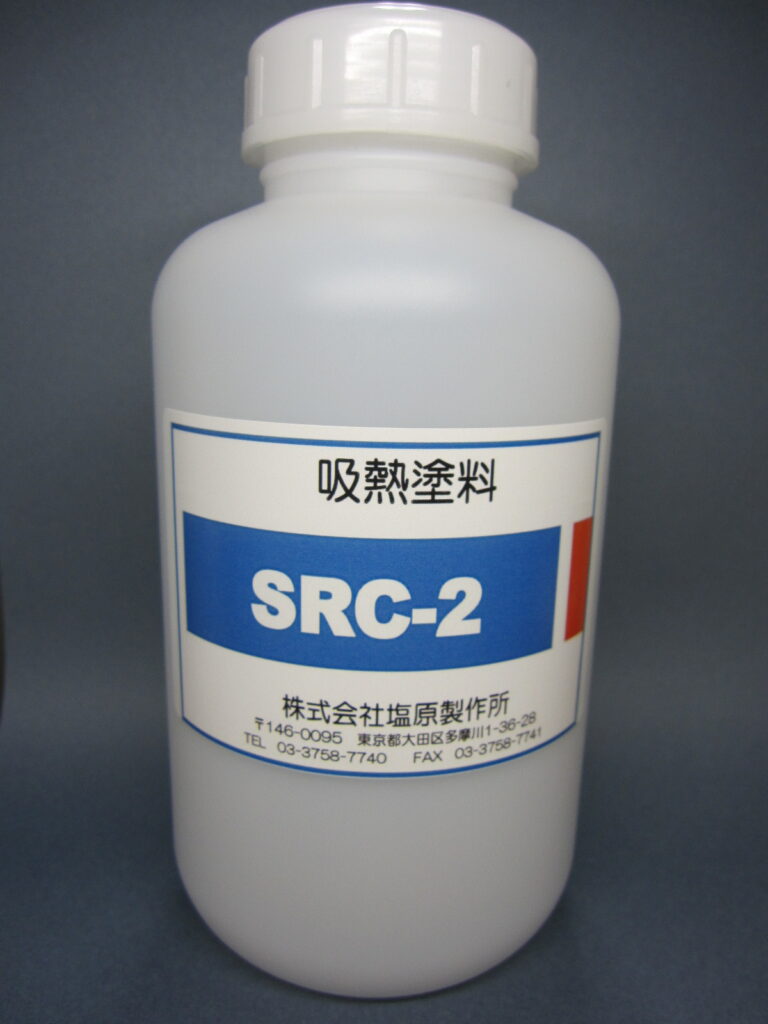 Company information
| | |
| --- | --- |
| Company name | SHIOHARA SEISAKUSYO Co., Ltd. |
| Head office | 1-36-28 Tamagawa Ota-ku Tokyo 146-0095 |
| TEL(EMI CORPORATION) | 06-4708-5847 |
| FAX(EMI CORPORATION) | 06-4708-5847 |
| Website | http://www.shiobara-sss.jp/ |
| E-mail | |
| Establishment | |