Made in Japan A superior Floating Oil Absorption Device
9 Industrial Revolutions
①The nozzle follows the liquid surface level and absorps the oil.
It is possible to "absorp" the oil not with belts but negative pressure!
②Negative pressure makes possible to absorp the liquid surface and separate the oil and the liquid easily.
By using air pressure to suck up the oil and the liquid in the tank, and put them in a simple separation layer, the oil floating in the tank is promoted to separate by avulsion!
③This device absorps the floating oil and the aluminum particles in the oil!
A floating stuff on the surface of the oil can absorb things that can enter the diameter of the nozzle. Also, by a filter, the things can be removed.
④Achievement of that it is difficult to harden accumulated oil
Shaking the oil incessantly makes the top part of oil not harden.
⑤The cycle of exchanging oil can be extended.                 Absorbing the oil floating on the surface makes it possible to extend the cycle.
⑥Times of discharging and absorbing can be adjusted to suit any conditions and requirements.
It is possible to adjust the time of absorbing depend on a situation of the tank by the air timer!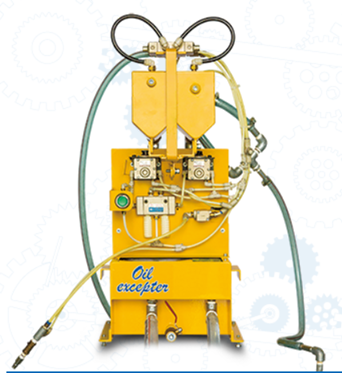 ⑦The all absorbing nozzle is made of stainless steel!
Vinyl hoses are not under the oil. This prevents deterioration, and makes this device durable and can be used for a long time.
⑧Small type! This device is smaller than existing products.
⑨MADE in OKAZAKI(JAPAN)
The spirit of manufacturing in Okazaki, Japan.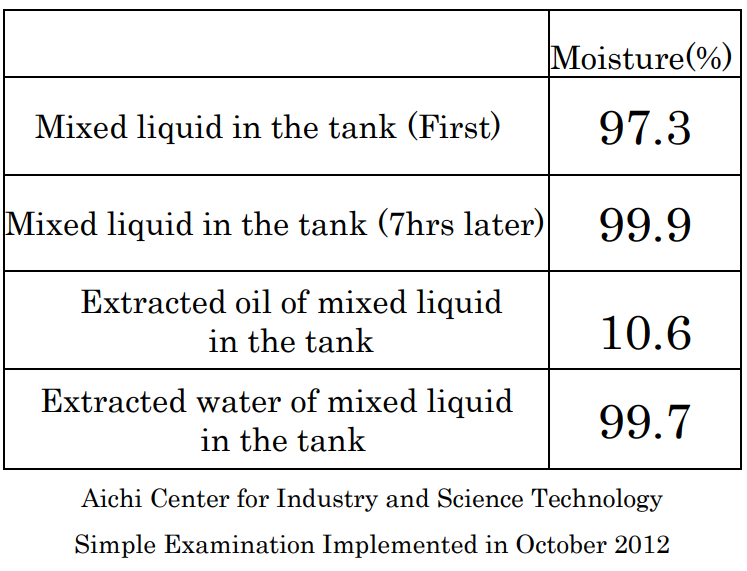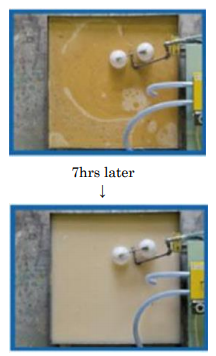 Product Introduction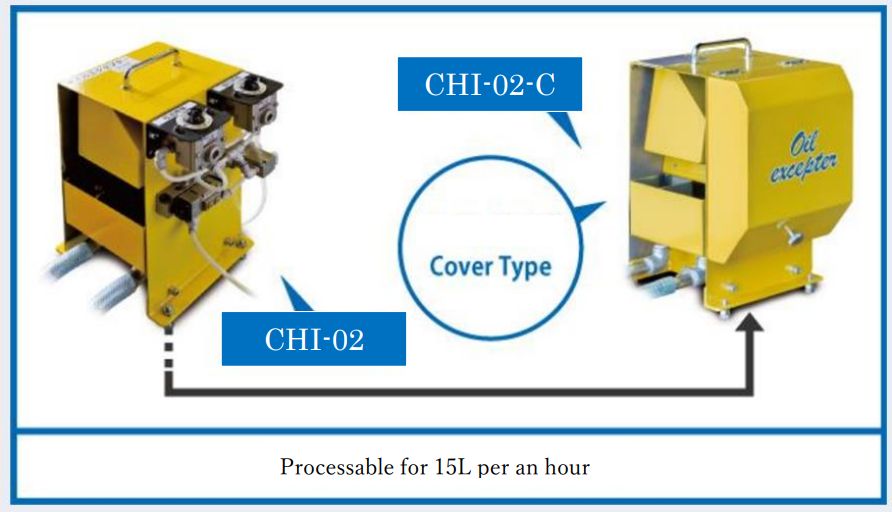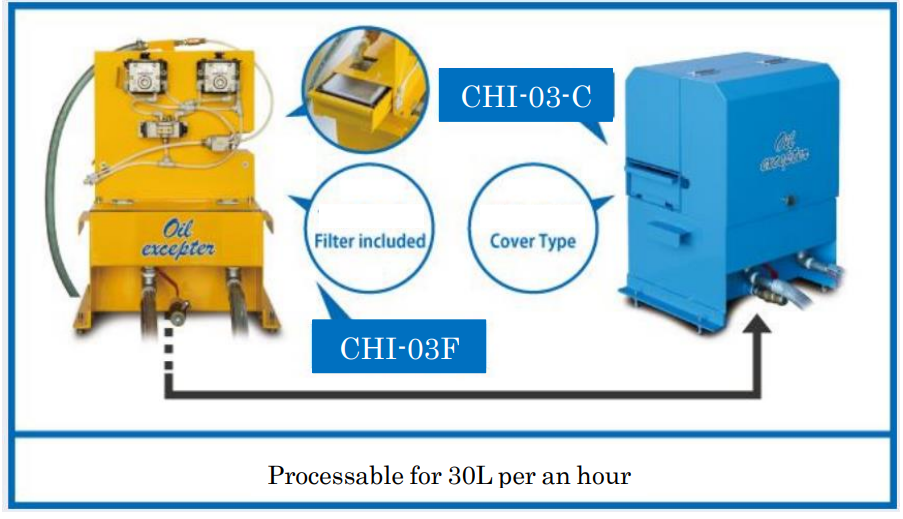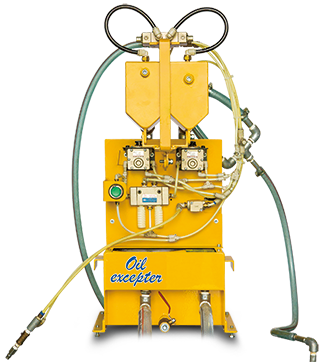 ※Features of the model of CHI-05
The air pressure can be adjusted and the device can absorb continuously becuase it is always operating, so the processing capacity is better. It is possible to respond to places where there is a lot of dirt! If it stops in the middle of operation, it can be returned to the "original position" by pressing the button. It is possible to exchange the catch-valve (which opens with the weight of water) for the process valve (which opens with air.) (Other products have already a valve to return to the original position)
※We suggest either the catch-valve or the process valve to depend on condition.

Company Overview
| | |
| --- | --- |
| Company Name | Chihiro Co., Ltd. |
| Head Ofiice/Factory | 17 Udari, Takahashi-chou, Okazaki city, Aichi, 444-0321, Japan |
| TEL(Reference: EMI) | +81-6-4708-5847 |
| FAX(Reference: EMI) | +81-6-4708-5463 |
| Website | http://www.chihiro-aichi.com/ |
| E-mail(To EMI) | info@emi-trade.co.jp |
| Establishment | |